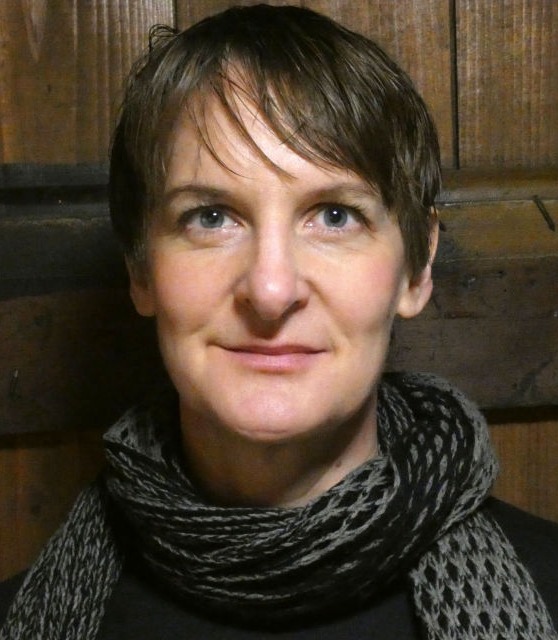 Dr. Cindy Bell
DVM, Dipl. ACVP
Dr. Bell grew up near Geneseo, Illinois with a large loving family and her father's herd of barn cats. During her veterinary training at the University of Wisconsin-Madison, Dr. Dick Dubielzig's mentorship strongly influenced her passion for oral and maxillofacial pathology. Dr. Bell is grateful to serve and to learn from so many outstanding veterinarians.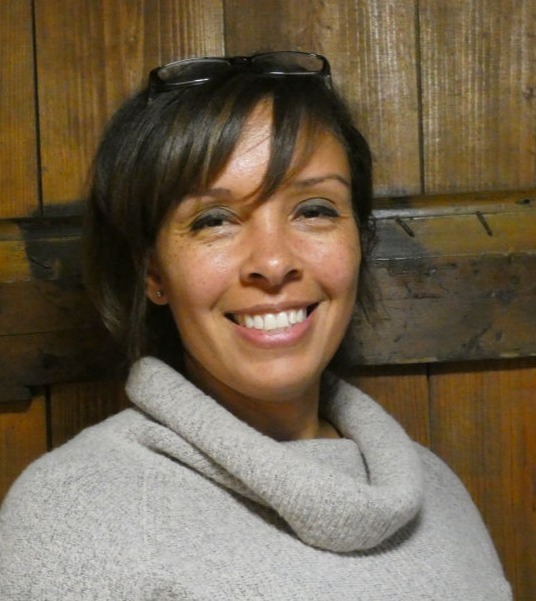 Dr. Shawn Lennix
DVM, Oral Pathology Fellow
Dr. Shawn Lennix graduated from the University of Wisconsin School of Veterinary Medicine in 2003. In private practice she worked in large animal, small animal, and emergency clinics. At her alma mater, Dr. Lennix taught Veterinary Histology and Anatomy where she also began residency training in anatomic pathology. Dr. Lennix found dentistry to be one of the more gratifying areas of general practice, and she was instrumental in including dental histology into the UW veterinary curriculum. Dr. Lennix additionally held a position as an Anatomic Pathology Diagnostician at the Wisconsin Veterinary Diagnostic Laboratory. She lives with her family (humans = 5 and pets = 3) in Mount Horeb, WI.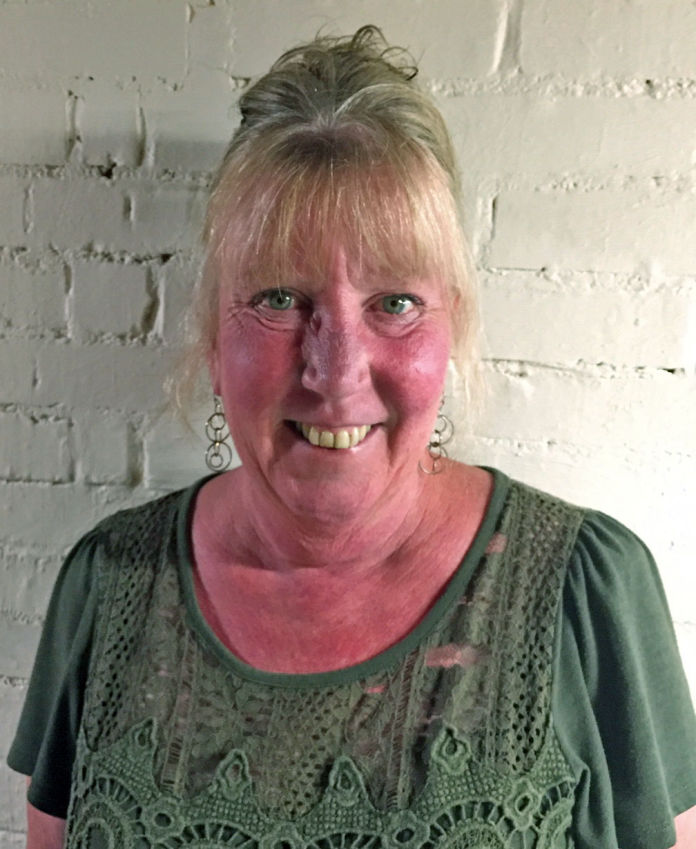 Carrie
Administrative Specialist
Carrie is most likely to answer your SOPA phone calls and is ready to help with your questions. You will also hear from her through email when statements are sent out.

Carrie has a love for all animals, even opossums and especially cats!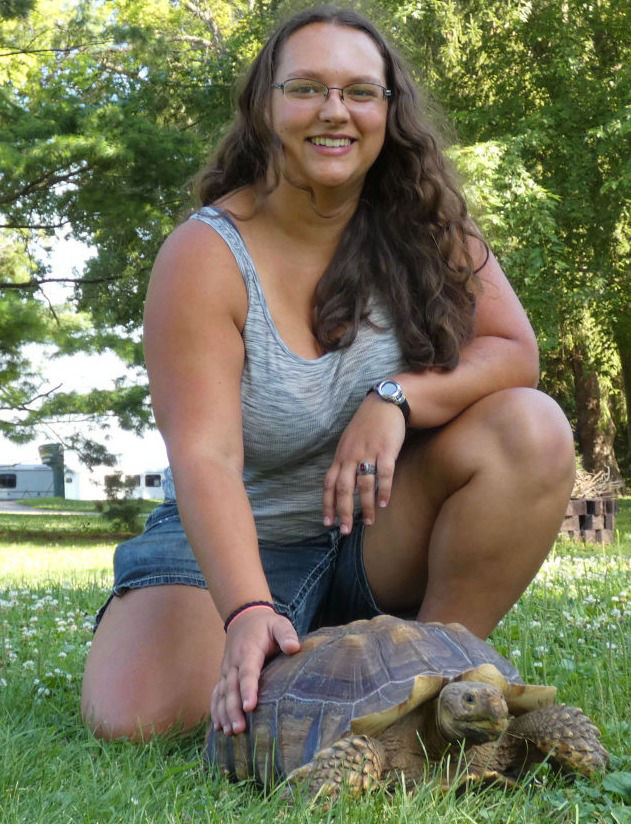 Jessica
Laboratory Technician
Jessica helps keep the SOPA lab clean and ready for Dr. Bell to trim in new samples. You will hear from her through email to let you know when your samples have arrived safe and sound. She also fills your supply orders, which are available to you at no cost!

Jessica has had a passion for science and animals from a very young age. She loves learning about all animals, even the not so cuddly kind. Jessica is pictured here with her young Sulcata tortoise named Morty. Morty is a big girl, but she's not done growing yet!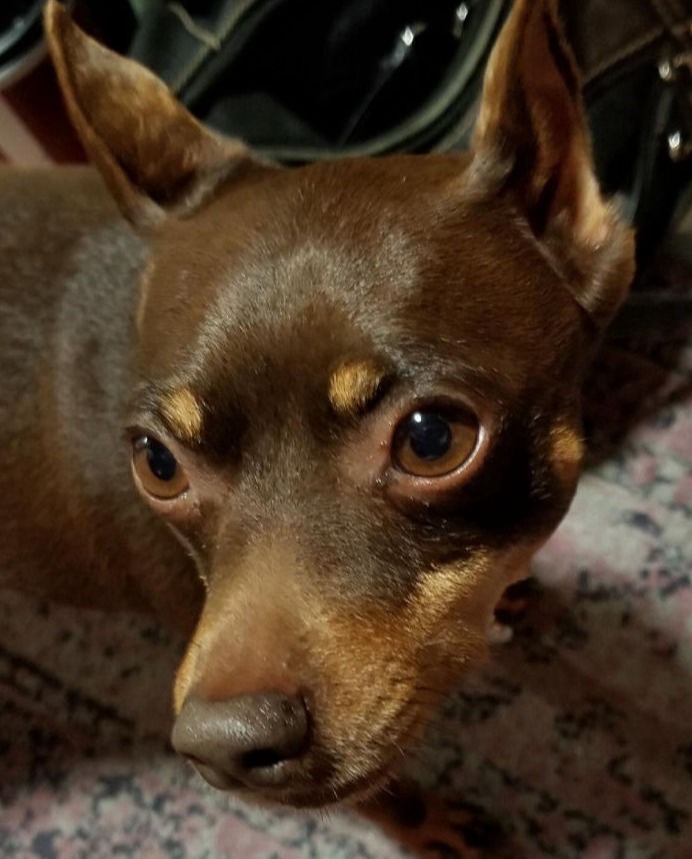 Prasky
Director of Walks, Snacks, and Naps
If you hear barking in the background of your SOPA phone calls, it is likely Prasky the min pin telling everyone that the courier is here.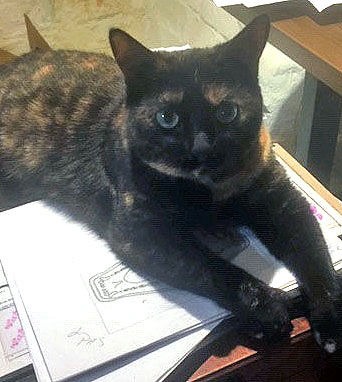 Pippa
Head of Security
Pippa is often found keeping guard or actively helping (or maybe hindering) Dr. Bell by being a sassy paper weight and keeping watch over her slides.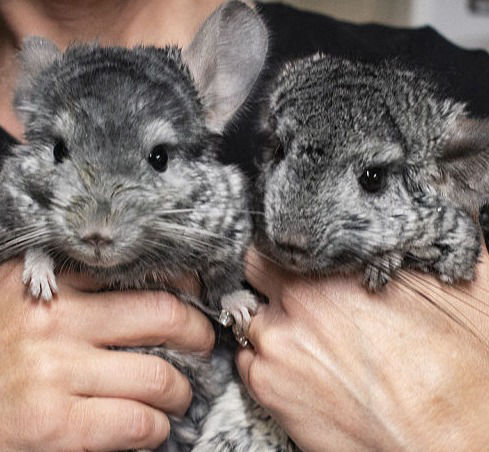 Fluffy & Chilly
Non-Human Resources
These two chinchillas are former lab subjects and now permanent SOPA residents. There's nothing they love more than their Timothy Hay Biscuits.
The web page was designed with Mobirise